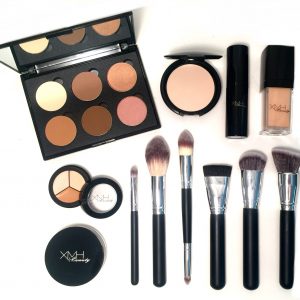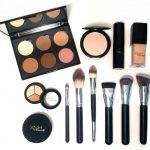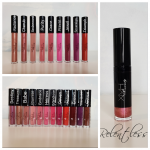 Build Your Own Bundle
$565.00
Bundle includes:
1 Essentials Bundle, 1 Blender Babe, 1 Contour Palette, 1 Silky Face Primer, 1 Black Mechanical Waterproof Eyeliner, and a FULL set of brushes.
and your choice of:
1 Insane Eye & Lip Primer, 1 Eyeshadow Palette, 1 Highlighter, 1 Lip Lacquer, and 1 Matte Lipstick.
Description
Bundles includes:
Essentials Bundle: N2, N25, C25, C3, C5, C6, C85, N10
Eye & Lip Primer: Vanilla or Chocolate
Eyeshadow Palette: Fall Bronze, Mermaid, Sunset Skylines, White Horse, or Gilded Angels
Highlighter: Sugar Cakes, Sugar Crush, or Sugar Tan
Vinyl Lip Lacquer: Cherub, Grace, Jewel, Purity, Radiance, Redeemed, Sovereign, Stunning, Triumph
Liquid Velvet Matte Lipstick: Babe, Crown, Destiny, Driven, Embrace, Heiress, Justice, Promise, The Queen, Treasured, Valiant
To place your order, be sure to include 1 product from each category in your order notes
---
Only logged in customers who have purchased this product may leave a review.